Spare parts and tools
How to make an order
Batisti Meccanica runs several product lines: to ensure the best understanding it is necessary for our operators to know the operation and the name of the machine.
How to make sure to get the right product
Shape of the wheel: The shape of the diamond grinding wheels follow the FEPA specifications, of which you can find a summary on the next page.

Dimension: The dimensions follow the standard sites that have been developed in years of evolution. Standard dimensions are specified in the catalogue. It's necessary to specify also the bore diameter.

Type of abrasive: The choice is between Diamond and CBN, depending on the material to be worked on.

Grit size: Declared in microns.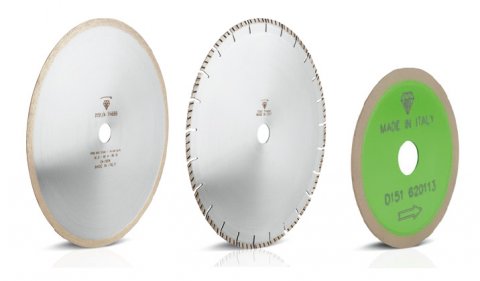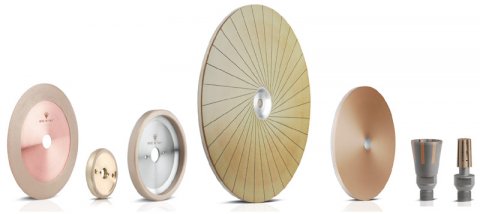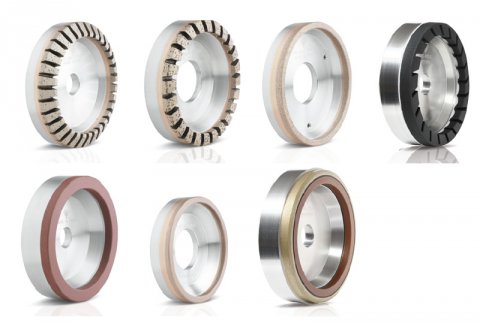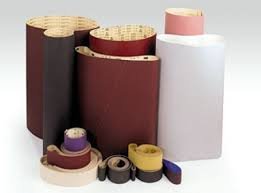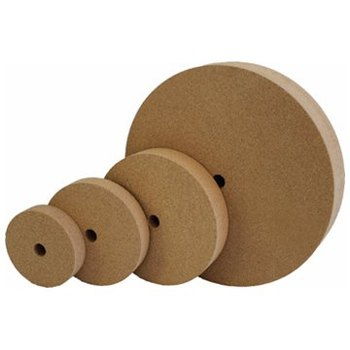 Type of abrasive
Super abrasive wheels: The super-abrasive wheels, if compared to the traditional ones, permit shorter and less expensive grinding operations. The use of the best rough materials, the search for new materials and the application of cuttingedge technologies permit to the Batisti Meccanica to propose to the market a product designed, manufactured and packed in ITALY.

Diamond: Diamond is the hardest material that we know. This permits to work easily materials like ceramic, cermet, quartz, glass and refractory materials. The diamond used at Batisti Meccanica is an industrial diamond, obtained from a process of synthesis under very high pressure and temperatures. In order to grant a better adherence to the matrix, some-times it is used the kind of diamond coated with a thin metal layer, usually nickel or copper. The only limit of the diamond is its reactivity with ferrous materials, so in those cases it is necessary the use of CBN.

CBN: CBN, even if it is less hard of the diamond, is marked out by a superior chemical durability. It is produced by synthesis, and it is used mainly to grind heat-treated steel, cast iron, steel for springs, HSS and stellite. As for diamond, also CBN crystals are coated by a thin metallic layer in order to increase their capacity of anchorage and heat removing.
The bond
The choice of bond type has to be made considering removal rate and type of work.
Grit size
The choice of the granulometry affects on the finishing and the quantity of the material that can be removed quite heavily. FEPA European standards define the grit according to the medium diameter of the crystals that have been measured. The grit is expressed in μm (micron).